Hello, friends! I've not been as present, here on my blog, as I'd like to be so I thought a bit of updating was in order.
My in-person teaching schedule has changed a bit. You can see my venues for this year, in the left sidebar of this blog. DTUC (due to unforeseen circumstances) I won't be at Coronado, this year, but hope to be next year. 
In August, I'll be teaching in Phoenix, at Art Unraveled. LOVE Art Unraveled! I'm so happy to say that my classes are all sold out but for a few spots in my Alchemy of Objects class. Thank you all and I can't wait to see you there!
Also in August, I'll be at Spring Beads, for the first time. Spring Beads has a wonderful workshop space and is just down the road, a bit, from my stomping grounds. I'm teaching An Equisite Fusion, which is a take off of my popular online class, Of Towers and Turrets. It's gonna be a great class.
I'll also be teaching my bangles class. This class is so much fun and I'm always amazed at the lovely student work that comes from it. Ya'll are just so creative!
In early Oct. I'll be in Stamford, Conn. for Art is You. This is a new venue for me and I'm excited to get back to the East Coast. Plus, Number Two son will be attending culinary school in New York and I'll have a chance to go see what he's up to. I'll be teaching three classes: Entrada, Wildwood Earrings and A Charming Reliquary.
Then, at the end of Oct, I'm thrilled to be going back to The Prairie, here in Texas. This was such an incredible venue and the spirit of creative comradery was outstanding. I'm not sure what I'll be teaching, just yet, but the class schedule will be up really soon...maybe within the next few days. You should sign up early as there are lots of students who are dying to come back to this one. If you come, you'll love it. I promise.
If you want to know about my online classes (and where I'll be teaching, in person) Jewelry Works is my other site where you'll find all the info for all my classes. Speaking of which...some of you have been patiently waiting for my BoHo Bliss e-course to be offered again; wait no more! Registration is open for that workshop which starts June 15, 2012. Yes!...I'm working on some new online stuff and hope to have that ready for the fall.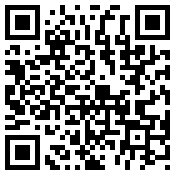 Something Sublime
So...I've been looking for ways to make it easier to follow me and I found this awesome QR code generator. Have you seen this? It's so cool! Here's the dealio: if you have a smart phone or ipad, you need a bar code scanning app to use these QR codes. I have one called "bar code scanner" on my android phone. You open the app, point your device at at this square of code and...presto!...it generates the link to my blog. Then you can just tap on the link and zip on over. My app has a history button so I tap that and it shows me all the links I've scanned so I can easily follow them.
my class schedule
On my Jewelry Works site, I've added this code that you can scan to follow my in-person classes. So groovy! Go there...make your own QR code...it's fun.
I've become addicted to Instagram and have added a little Instagram badge to my right sidebar. If you'd like to see my photos there, just click on that cute little brown camera icon. And, guess what? Once you get there, those clever Instagram folks have kindly added a QR code for my page so you can follow me there...which is how I got started on the QR codes. Isn't technology amazing?!
In addition to all of this, ya'll can follow me on facebook and twitter, of course. Some of you may not know but most of my day-to-day stuff goes on over at facebook. I actually have a personal page there, and a professional page. I've never figured out why we need two, but...so be it. There are two little, tiny icons in the right sidebar of this blog that you can click on to take you to my fb or twitter...if you tweet. I gotta say, I'm the world's worst tweeter. Sad face.
If you're looking for me, on the web, I probably should also mention my poor little Etsy shop. I've not done much with it lately but I do have a few pieces of jewelry listed there as well as a couple of awesome tutorials.
And then there's Pinterest...my other new addiction. Wow, this site is just one giant inspiration board. If you'd like to see my inspirations, you can click here and, of course, hit the "follow" button.
Ok...that just about covers the major places I can be found and followed, if you're so inclined. If you do visit me, please, leave a comment. I love hearing from you. Plus, it justifies my internet addictions.
deryn xxoo